Catering for all events
If you are planning the celebration at your home or in your company, and provide the food for your employers , or organize cocktail or other type of event but you don't want to worry about exhausting process of collecting food and preparation, konoba Krušo catering is the best solution for you.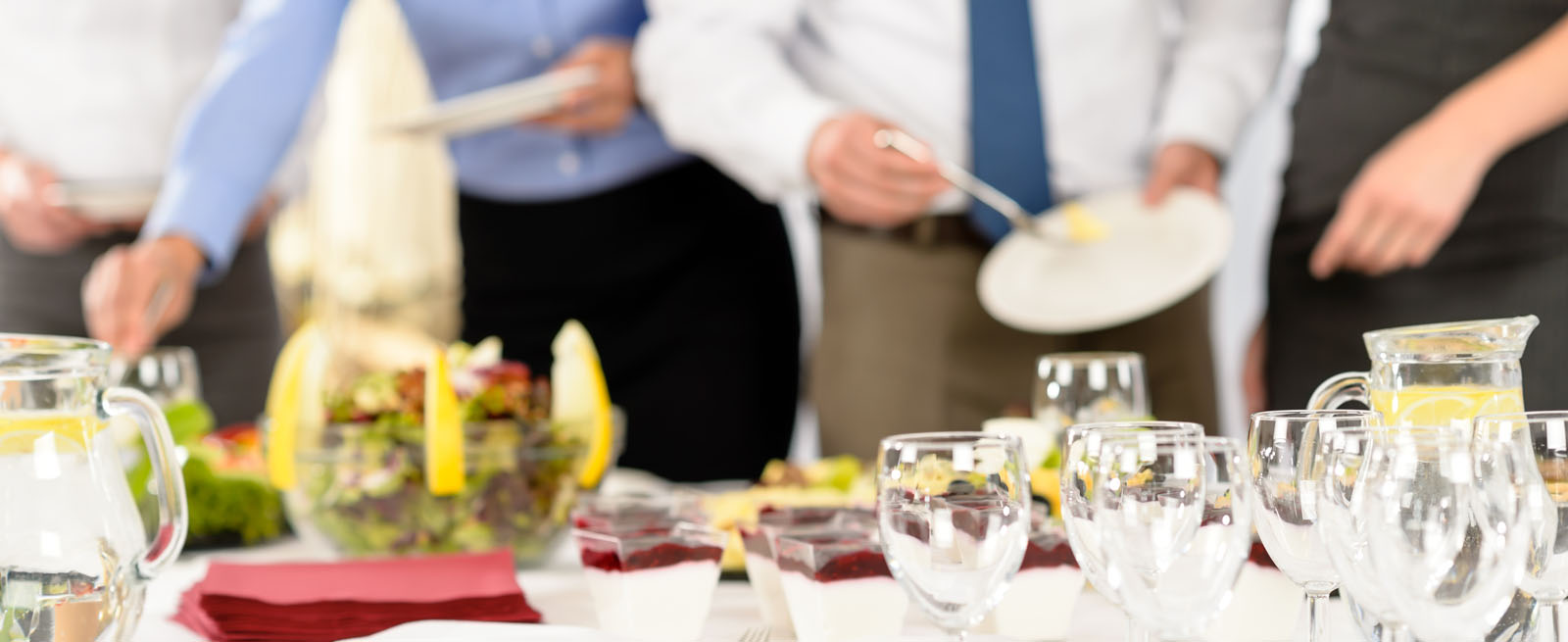 Business catering
During the working days we deliver cooked meals and business snack in companies. We are certain of quality foodstuff and of talent that our professional cooks possess making the specialties for our catering clients. In all business meal customer will experience a true culinary taste.
Business snacks and cook meals are delivered to companies in return or not return pack with following return or not return dishes. We also offer complete serving meals.
There is a possibility to order vegetarian meal , meal without some kind of meat, packet launch which include sweet treats..
If in your company you need abundantly and various meals, search for us!

Cold and hot catering
Konoba Krušo offers a large selection of salty and sweet catering, from our recognizable salty mixes, meat delicacies, chunks of the most luxurious foodstuffs (ham, salmon, caviar, steak), traditional, homemade but also unusual and exotic salads, vegan and vegetarian foods, homemade pies and rolls up to the well-known sweet treats, tiny cakes, pieces cake.
Cocktail  snacks
Cocktail snacks are ideal solution for birthday catering, cocktail parties, religious events, fashion events, seminars, weddings, graduations... If you need serving for celebrations, cocktail snacks are the right choice. Tasty and perfectly decorated they represent mix of canapes, small sandwich, variety of rolls... Simple and practically served are great choice for every occasion.
They can be in vegan and classic variant, if you want more exclusive offer of catering as cold specialties, you can choose looks cocktail snacks . Special attention we dedicated to cocktail snacks for kids who are ideal to serve for children's birthday party.
Salt warm specialties in dish
If you need warm specialties you can choose for catering specialties in dish. This specialties we serve in metal dish to remain warm during the celebration.

How much to order?
Usually quantity for cocktail celebration (birthdays, manifestation, party, serving before wedding) are 0.25kg - 0.30kg of salt specialties and about 0.100kg of sweet specialties per person.
For celebration where people are longer in sitting position, talking and enjoying the food while talking, the quantity must be little bigger, and for religious events it is necessary to be more food then quantity mention above.
For food and drinks there are not always strict rules.
Every guest is different, every event is special, and we work with you to find the right way to satisfy all.
About every detail of serving we can agree and adapt to your request
Our idea is to provide you delicious food and in the same time give you more time for yourself, your friends, business partners. We want to upgrade the way and quality of peoples life, trough the top quality food that we prepare and professional services that dedicated attention every detail.
Our staff will do the best to make your guest and you as host satisfy.
We remain at your disposal!
You can make the order directly in our restaurant, Šetalište 5 Danica, or email This email address is being protected from spambots. You need JavaScript enabled to view it. or phone +382 67 666 669